Sleep is a key aspect of our daily lives. It can help us to maintain healthy moods and make cognitive functions like memory, learning, and decision-making more effective. Also, if you are an anime lover, you will absolutely want to watch your favorite anime on a comfy bed set that's also themed to match your favorite show. So, for fans of anime series, this blog will provide you with the most comfortable anime bedding sets in The Official Anime Bedding Store and how they are helpful for the people who love watching anime.
1. Rasah Rumongso Iri Marang Liyane Duvet Cover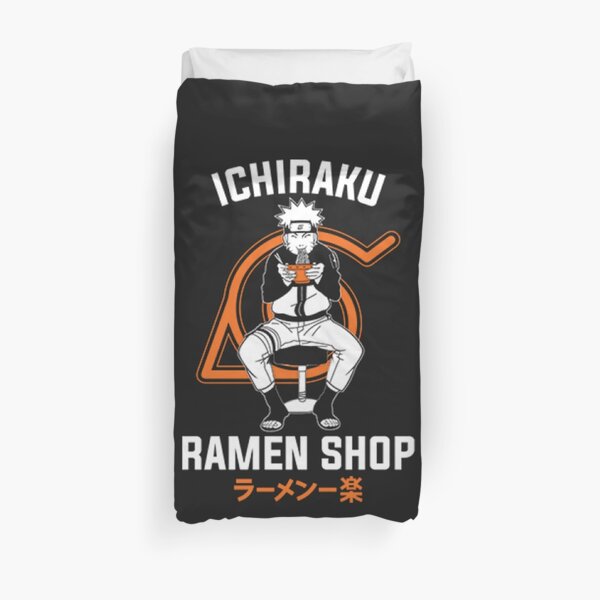 For fans of Naruto, Ramen Ichiraku is not strange. It was founded by Teuchi several years ago before the start of Part II. Ramen Ichiraku has always been popular with Konoha's villagers because of Teuchi's strong commitment to taste, giving the ramen an almost artistic quality. Like any ramen establishment, Ramen Ichiraku offers various toppings, such as char siu and boiled eggs. Inspired by this favorite dish of Naruto, the bedding set has a design of Naruto eating Ramen Ichiraku. That makes the Ichiraku Ramen Shop bedding set look cute and funny, perfect for fans of this Anime to lie in it and watch the Anime.
2. Midoriya Izuku BNA Duvet Cover
The Midoriya Izuku BNA Duvet Cover is a great way to keep your room fresh and updated. The removable, washable cover keeps your duvet fresh and your bedroom decor fresher. It also includes a concealed zipper opening and internal insert ties that make it easy to personalize. With 100% polyester and a washable, removable cover that ties in the back, the Anime-themed duvet cover will keep your bedding looking fresh and new.
3. Sukuna Gojo Satoru Duvet Cover
Gojo and Sukuna are both characters who base their entire identity around their individual strength. Their number one priority is the development of themselves. Gojo and Sukuna have such high confidence in themselves that they believe they can do pretty much anything, and usually, they can. In their worldview if you have the strength to do it, then anything is possible. Who loves these characters will certainly love this Sukuna Gojo Satoru Duvet Cover from The Official Anime Bedding Store. The design makes it look cool and really suitable for Jujutsu Kasen fans.
4. Only Yesterday Anime Design Duvet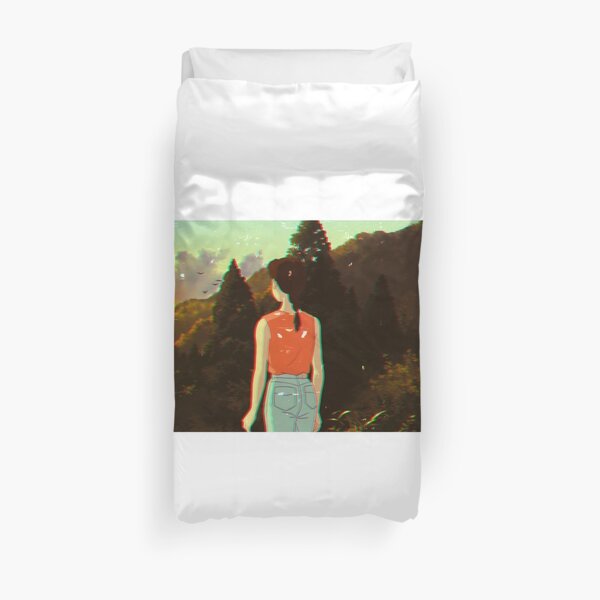 Isao Takahata is a renowned Japanese director, screenwriter, and producer who has created an innovative and addictive anime series called Only Yesterday. The anime series is set in the 1980s and it focuses on a young woman's journey back home to her small town after she moves to Tokyo following her divorce. This duvet cover illustrates the vibrant colors that were popular during this era while using hand-drawn designs. This will make a great gift for those who love Only Yesterday Anime.
5. So Goku Powerball Duvet Cover
The luxurious duvet cover from The Official Anime Bedding Store is available in a gorgeous design that features your favorite Dragon Ball character – Son Goku. The design is printed onto 100% polyester fabric, maintaining the ultimate quality and luxury look of your bedding set while keeping you comfortable all night long. The set is machine-washable, which means it can easily be taken care of without any hassle.
So there was the list of top 5 best Anime Bedding sets we want to provide you. Which one is your favorite?
In The Official Anime Bedding Store, you can find more unique and latest design of Anime Bedding Sets. And if you want to read more blogs, keep visiting our website.